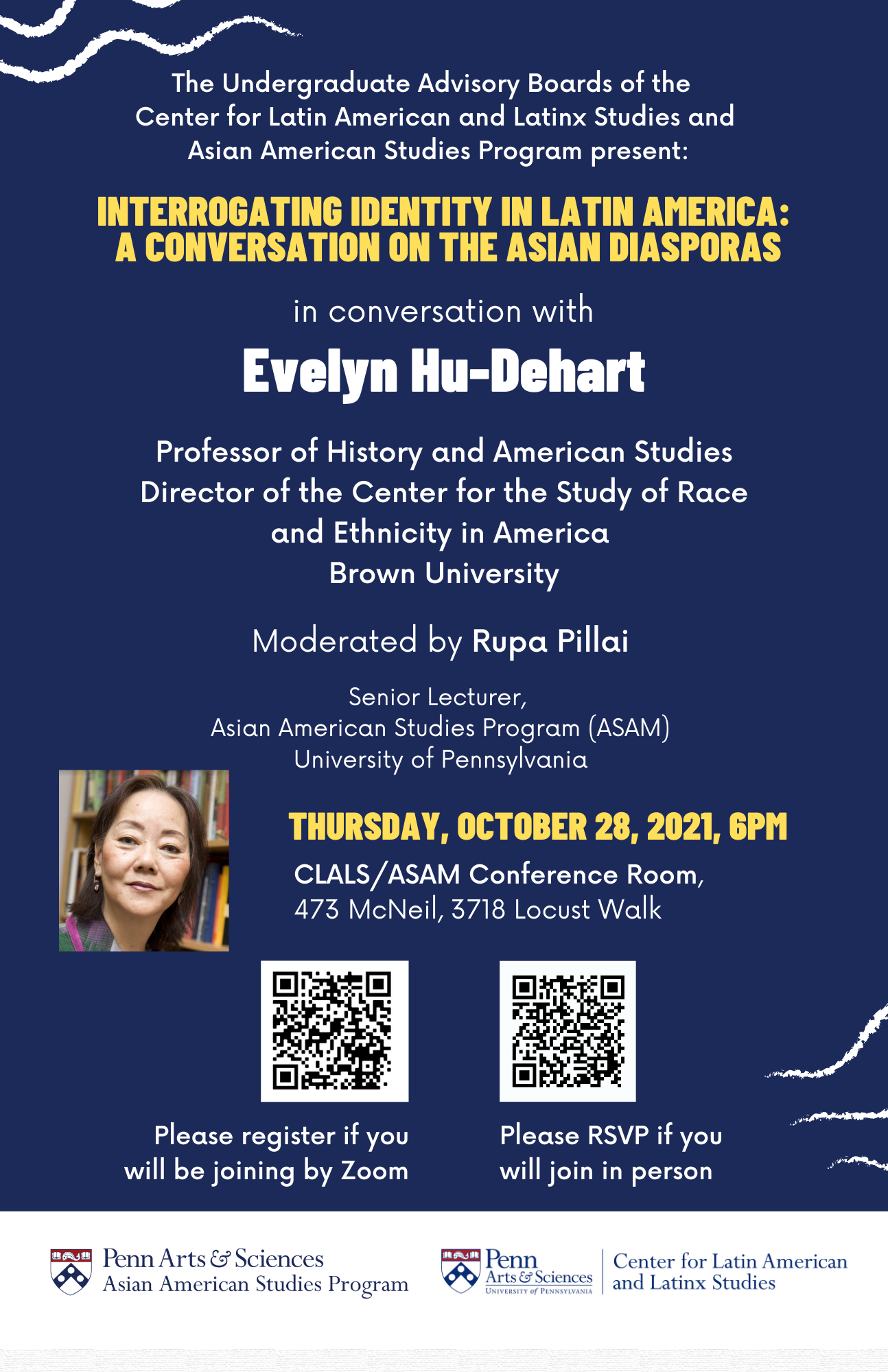 Interrogating Identity in Latin America: A Conversation on the Asian Diaspora with  Dr.Evelyn Hu Dehart.
 Moderated by ASAM Senior Lecturer, Dr. Rupa Pillai
Evelyn Hu-DeHart is Professor of History and Director of the Center for the Study of Race and Ethnicity in America at Brown. She joined Brown from the University of Colorado at Boulder where she was Chair of the Department of Ethnic Studies and Director of the Center for Studies of Ethnicity and Race in America. She has also taught at the City University of New York system, New York University, Washington University in St. Louis, University of Arizona, and the University of Michigan, as well as lectured at universities and research institutes in Mexico, Peru, Cuba, France, Hongkong, Taiwan, and China.
RSVP Here to attend in person.
RSVP here to attend via Zoom.
The event is organized by CLALS UAB and co-sponsored by ASAM.
Location:
473 McNeil Building
3718 Locust Walk