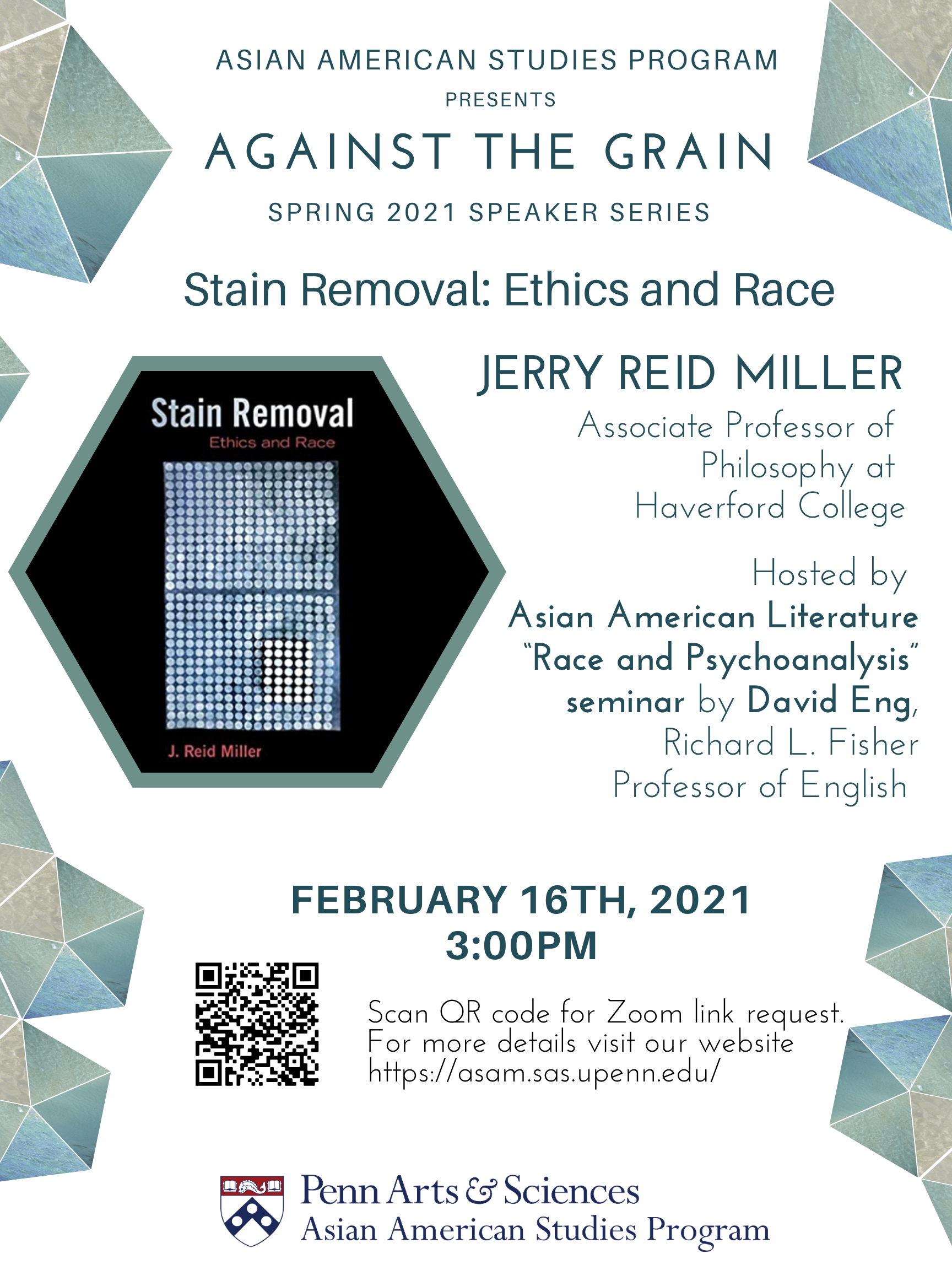 Please RSVP here for the registration link!
Asian American Studies Spring Speaker Series, "Against the Grain" presents J. Reid Miller, Associate Professor of Philosophy at Haverford College. Professor Miller will be discussing Stain Removal: Ethics and Race.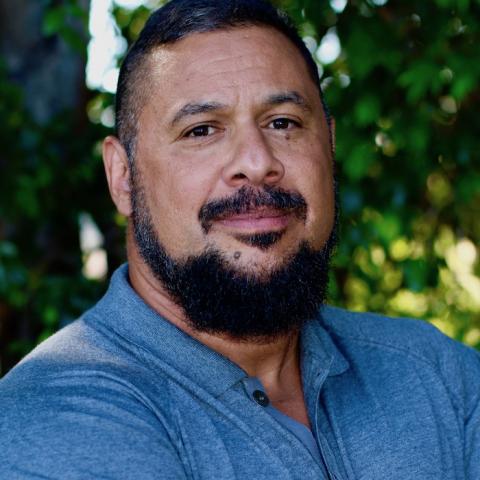 Find more about his book here.
"With uncommon brilliance and humor, Stain Removal decimates liberal fantasies of unmarked reciprocity: that we might be evaluated for the content of our character, that we all begin as innocent subjects, that race is prior to judgment, and that ethics is prior to value. Instead, Miller argues that race and ethics cannot be separated, and neither term will cede to the other. This tour de force brings critical race theory and philosophy together without the possibility of divorce." - David L. Eng, University of Pennsylvania
Hosted by ASAM 202-401 Asian American Literature "Race and Psychoanalysis" seminar by David Eng, Richard L. Fisher Professor of English at UPenn.
Tuesday, 16 February at 3 pm