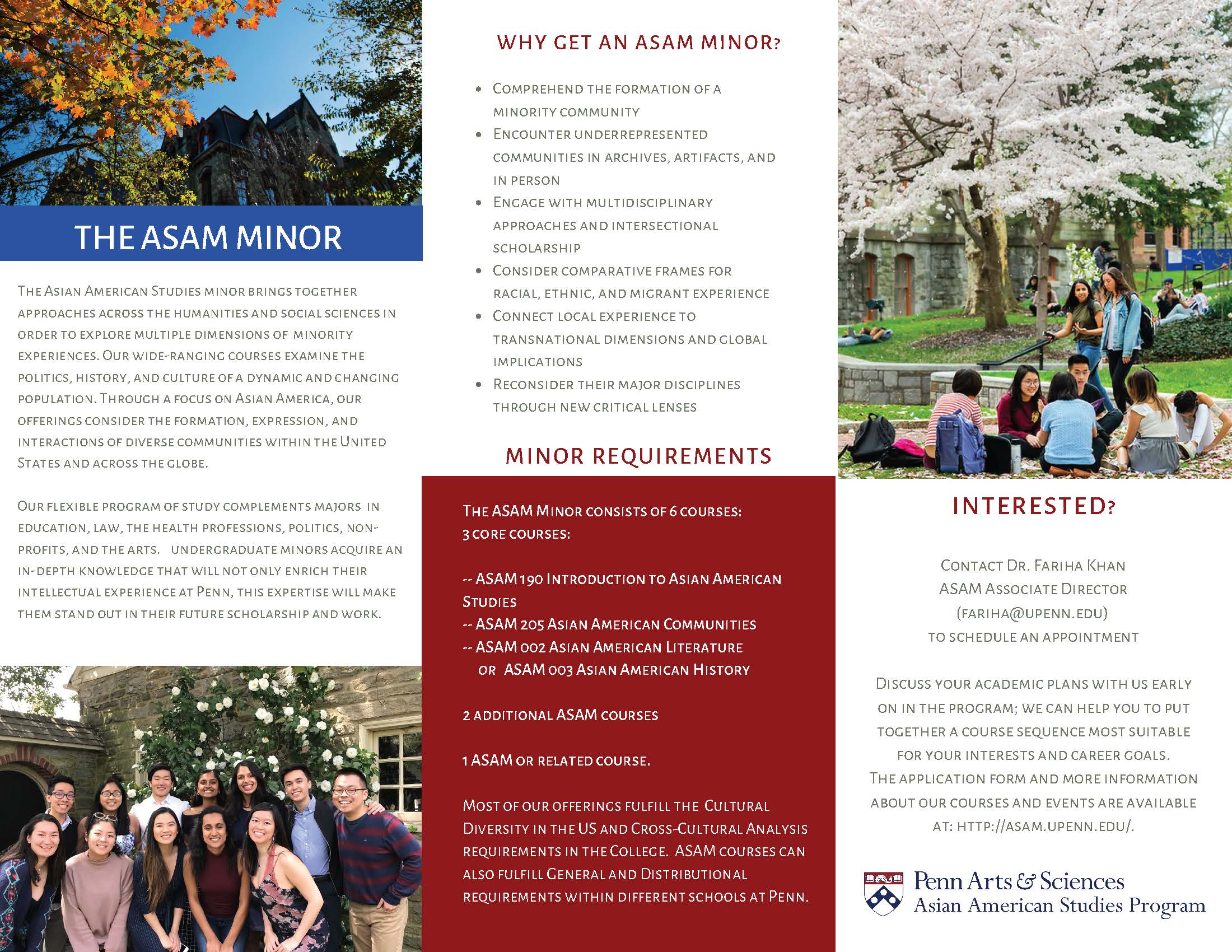 The Minor in Asian American Studies brings together approaches across the humanities and social sciences in order to explore multiple dimensions of minority experiences. Our wide-ranging courses examine the politics, history, and culture of a dynamic and ever-changing population.
Through a focus on Asian America, our offerings consider the formation, expression, and interactions of diverse communities within the United States and across the globe. Our flexible program of study complements majors in education, law, the health professions, politics, non-profits, and the arts.
Penn is one of a handful of prestigious universities that offer a program in this growing field. Our undergraduate minors acquire an in-depth knowledge that will not only enrich their intellectual experience at Penn; this expertise will make them stand out in their future scholarship and work.
MINOR REQUIREMENTS:
The ASAM Minor consists of 6 courses:
3 core courses:
—ASAM 0100 Introduction to Asian American Studies
—ASAM 0101 Asian American Communities
—ASAM 002 Asian American Literature or ASAM 003 Asian American History
2 additional ASAM courses
1 ASAM or related course
Most of our offerings fulfill Cultural Diversity in the U.S. and Cross-Cultural Analysis requirements in the College, and ASAM courses can also fulfill General and Distributional requirements within different schools at Penn.