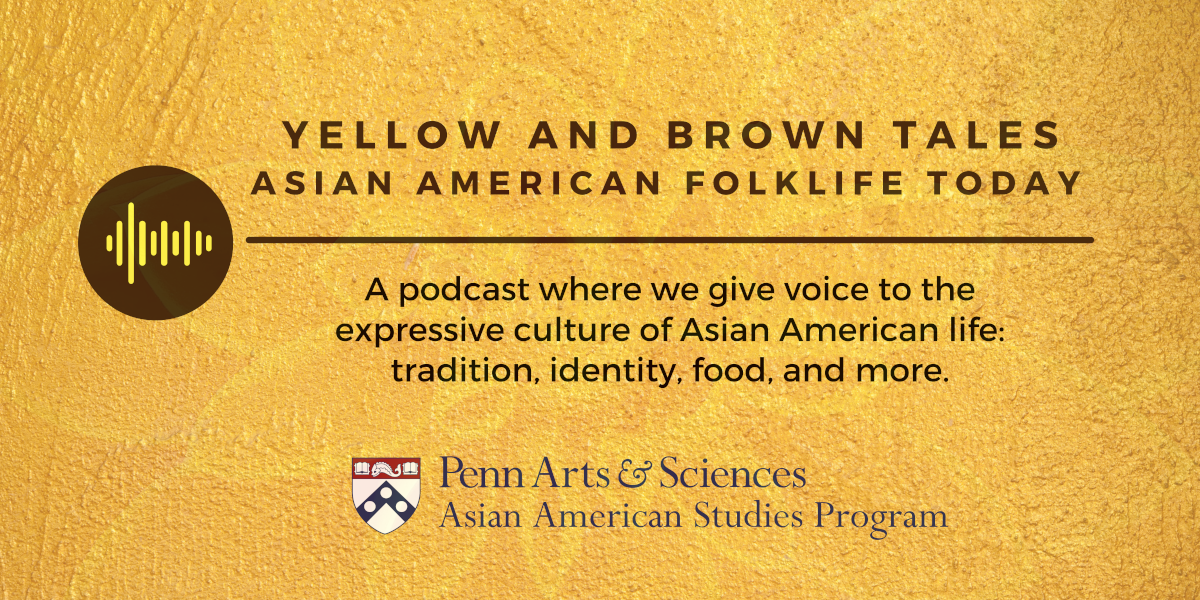 A podcast where we give voice to the expressive culture of Asian American life such as tradition, identity, food, and more.
Hosted by Fariha Khan,  Associate Director, Asian American Studies program at the University of Pennsylvania, Nancy Yan, Independent Folklorist and Activist, Margaret Magat, Writer and Cultural Resources Program Manager and Juwen Zhang, Professor of Chinese and Folklore at Willamette University, Oregon.
Yellow and Brown Tales: Asian American Folklife Today is associated with the Department of Global Cultural Studies and the Digital Learning Studio in Willamette University.
You can find the podcast on anchor here.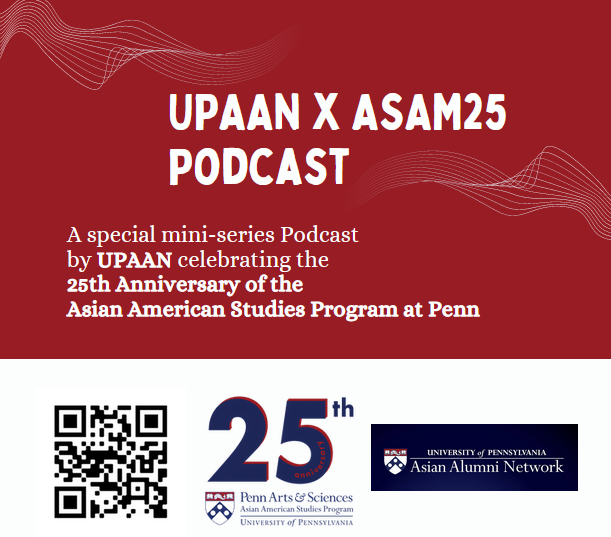 ASAM is excited to announce a new podcast on Asian American Studies Program history in partnership with The University of Pennsylvania Asian Alumni Network (UPAAN.)
This 5 part mini-series will explore the history and impact of Penn's ASAM program through conversation with over 30 individuals.
Find here the trailer for the miniseries and the first episode.
You can find all of UPAAN's podcast episodes here.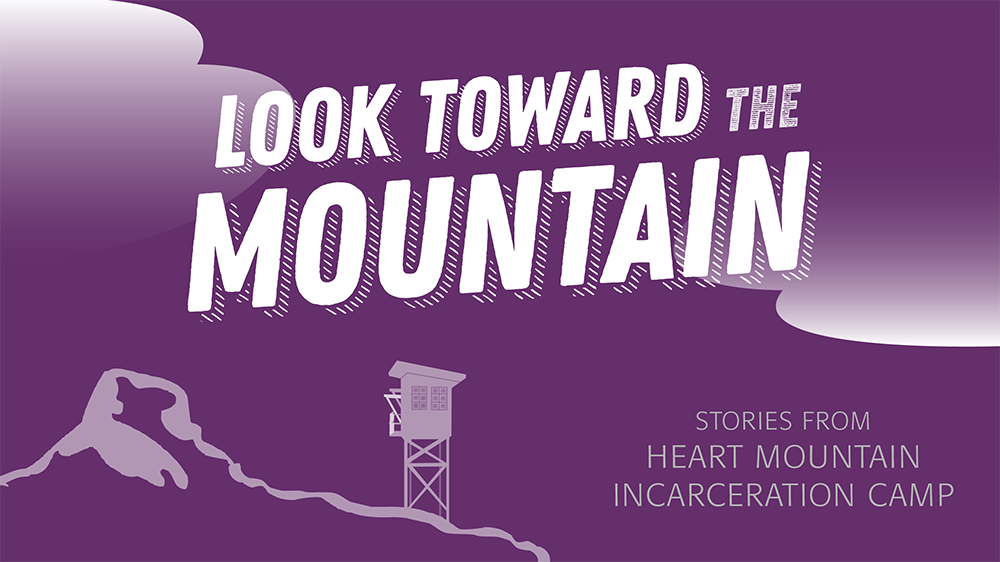 The podcast tells the stories of Japanese Americans who were incarcerated at Heart Mountain. Told through a combination of archival recordings, written accounts, and contemporary interviews, each episode delves into specific topics demonstrating the innovation, creativity, and resilience that enabled the Japanese American community to endure this unjust ordeal.
Hosted and produced by Rob Buscher, Philadelphia JACL Board Chair, Japanese American filmmaker, and ASAM lecturer.
File