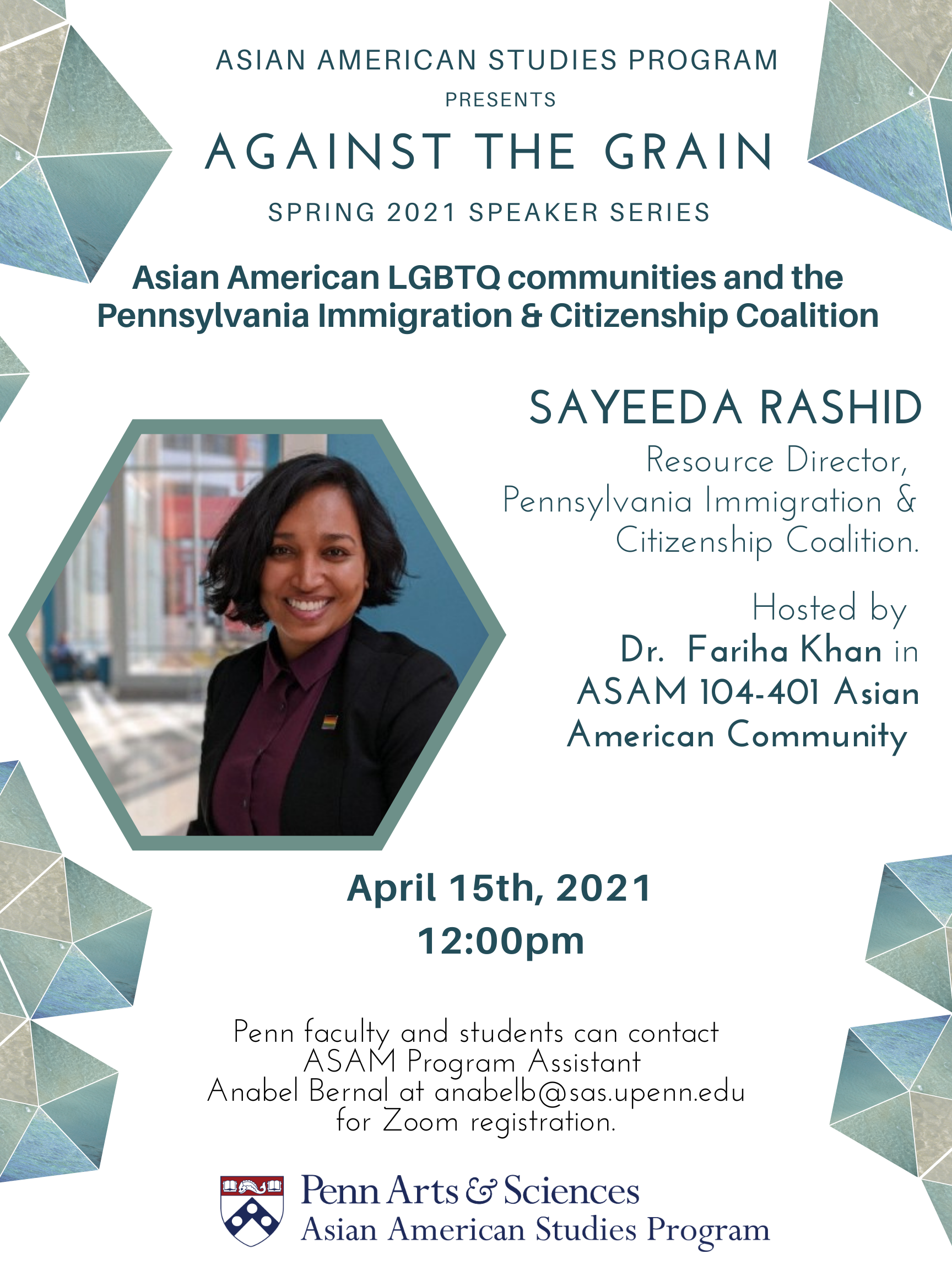 Against the Grain Spring Speaker Series presents Sayeeda Rashid, Resource Director, Pennsylvania Immigration & Citizenship Coalition.
Sayeeda Rashid is a social justice advocate, coalition builder, and a proud queer South Asian woman. She is the Resource Director at the Pennsylvania Immigration & Citizenship Coalition, where she leads the work of developing and implementing a movement-oriented fundraising and capacity-building strategy to advance immigrants' rights across the state. Prior to joining PICC, she worked at the City of Philadelphia Office of LGBT Affairs, a subdivision of the Office of Diversity, Equity and Inclusion, developing municipal policies, city-wide initiatives, and programs affecting the LGBTQ communities. She has over a decade of experience across social services, local government, and academia, working with the underlying mission to strategically address systemic issues and create equitable change. Sayeeda holds a Master of Science in Nonprofit Leadership and Master of Social Work from the University of Pennsylvania, and a Bachelor of Arts in Psychology from Mount Holyoke College.
Hosted by Dr. Fariha Khan, ASAM Associate Director in ASAM 104-401 Asian American Community.
Please contact ASAM program assistant Anabel Bernal at anabelb@sas.upenn.edu for Zoom registration.