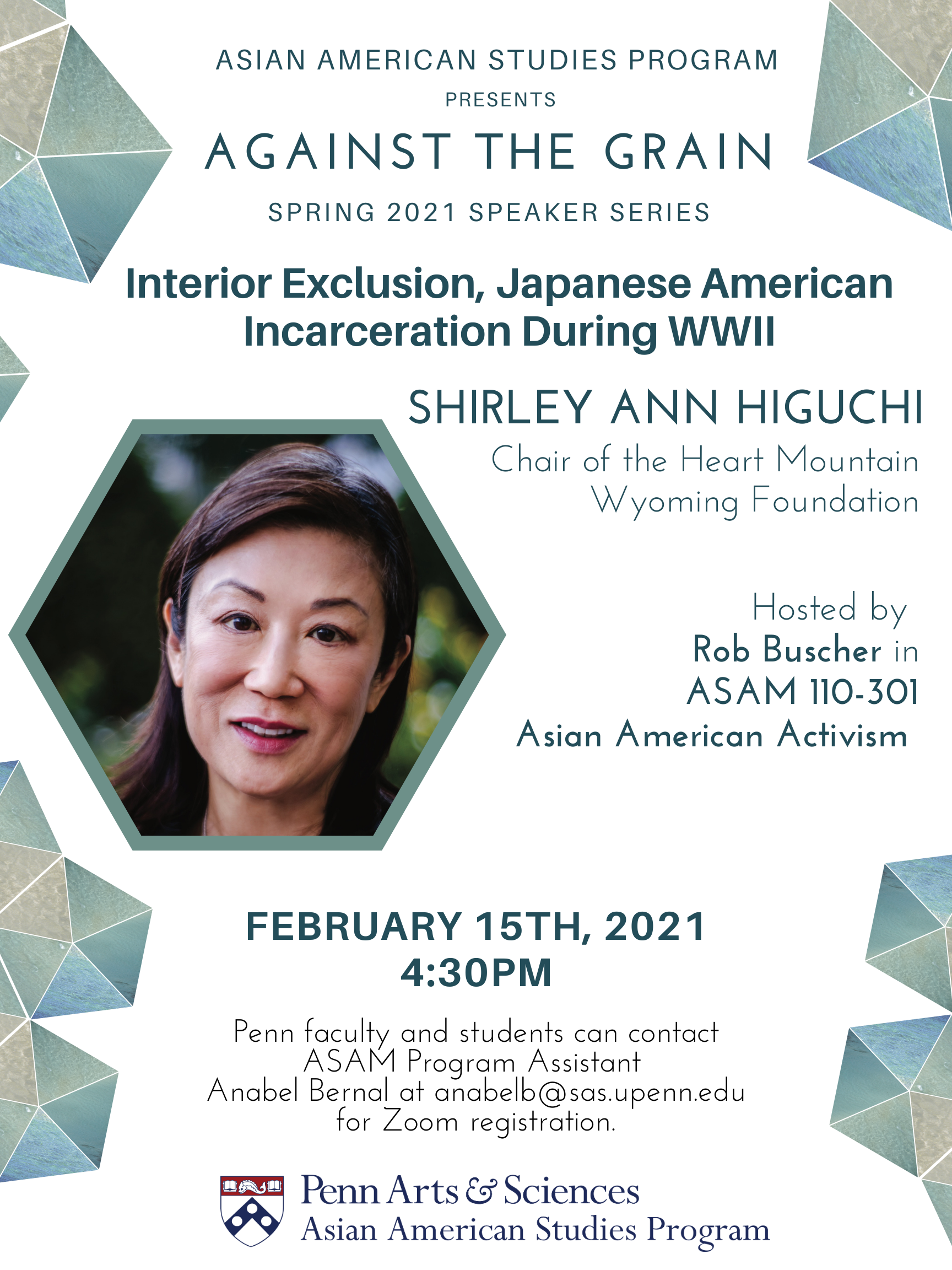 Against the Grain Spring Speaker Series presents Interior Exclusion, Japanese American Incarceration During WWII, in conversation with Shirley Ann Higuchi, JD, Chair, Heart Mountain Wyoming Foundation.
Shirley Ann Higuchi, Chair of the Heart Mountain Wyoming Foundation shares the arc of her story from growing up in a predominantly black and white community in Ann Arbor, Michigan; getting her law degree from Georgetown Law in Washington, DC; working at a high powered DC law firm; to the crisis and surprise of her mother's deathbed wish and her pivotal moment visiting the place of her parents' WWII incarceration at Heart Mountain. Higuchi now chairs the foundation that runs the only privately owned former WWII incarceration site and bridges the communities of Cody, Wyoming and the Japanese Americans who were incarcerated there during WWII. She shares her evolution and strategies as a leader and activist in the Japanese American community and underlining the importance of knowing one's own personal family history in order to step boldly into the future. 
The daughter of American concentration camp survivors, Ms. Higuchi will share personal anecdotes from her family's incarceration ordeal and how that has shaped her involvement in the pilgrimage movement. The lecture will also examine the intergenerational trauma that exists within the Japanese American community, and the Redress lobbying campaign that ended with a formal apology from the US government.
Higuchi's NEW book trailer here
Setsuko's Secret: Heart Mountain and the Legacy of the Japanese American incarceration published by @UWiscPress is available for purchase here!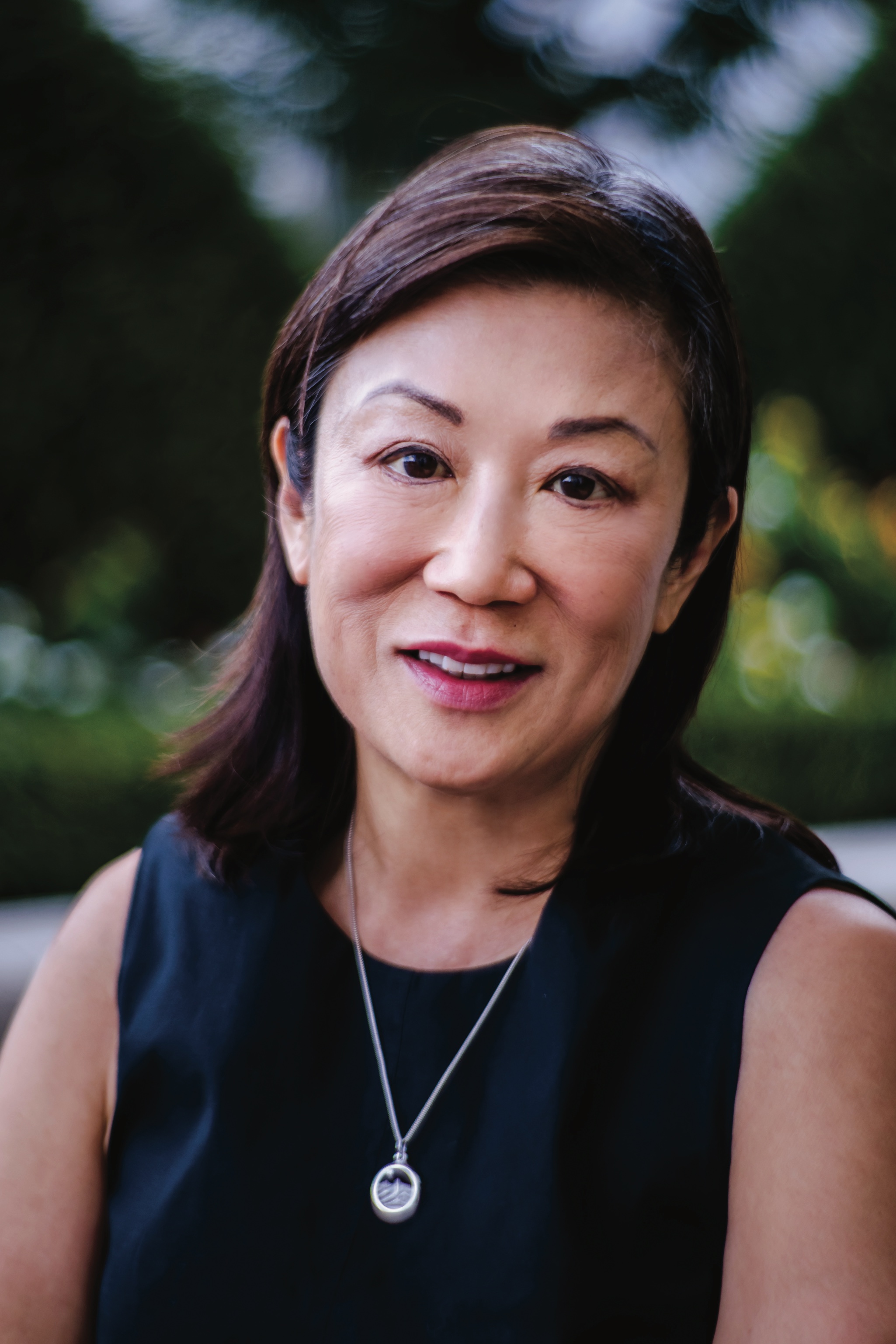 Website: www.heartmountain.org
Hosted by Robert Buscher, ASAM Lecturer in ASAM 110-301 Asian American Activism
Open to Penn faculty and students. Please contact ASAM program assistant Anabel Bernal at anabelb@sas.upenn.edu for Zoom registration.