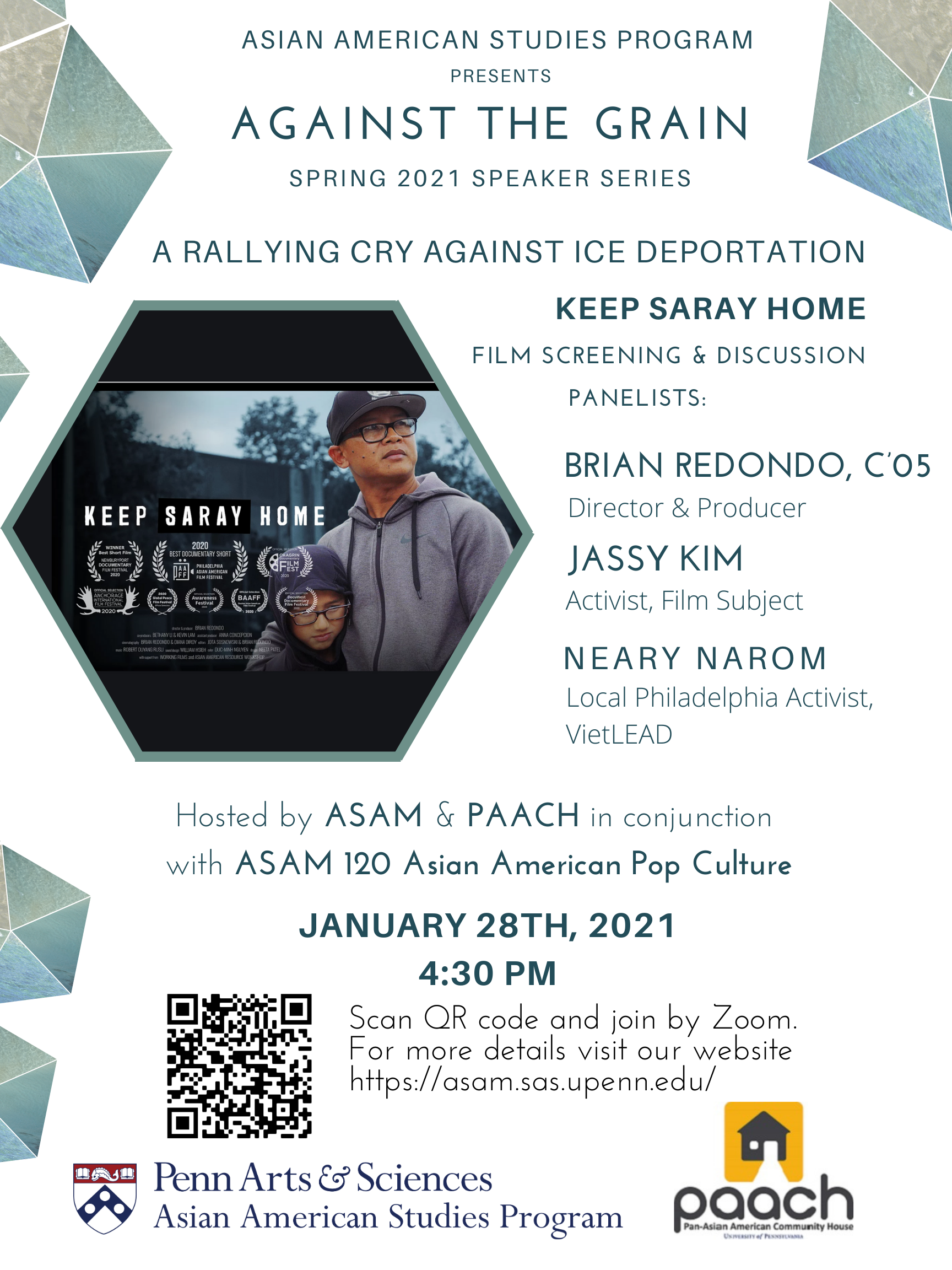 Please join by Zoom here!
Asian American Studies Spring Speaker Series, "Against the Grain" presents:
A Rallying Cry Against ICE Deportations "Keep Saray Home" Film Screening & Panel Discussion
Hosted by ASAM & Pan-Asian American Community House (PAACH) in conjunction with ASAM 120 Asian American Pop Culture.

Join us for a screening and panel discussion of "Keep Saray Home." Set in the outskirts of Boston, "Keep Saray Home" documents the experiences of three Cambodian and Vietnamese American families facing the impending threat of deportation. Brian Redondo (C'05), director and producer of the film, Jassy Kim, Khmer activist, film subject (daughter of Saray), and Neary Narom, Local Philadelphia Activist, VietLEAD will join us afterward to discuss the documentary and share their reflections.
Against the Grain Spring 2021 Speaker Series explores the shifting discourse of Asian America as not only counter to the model minority myth but addresses the active resistance and agency that is intrinsic to Asian American identities. Through their activism and/or scholarship, our guest speakers intervene to enact change, thus operating against the grain.