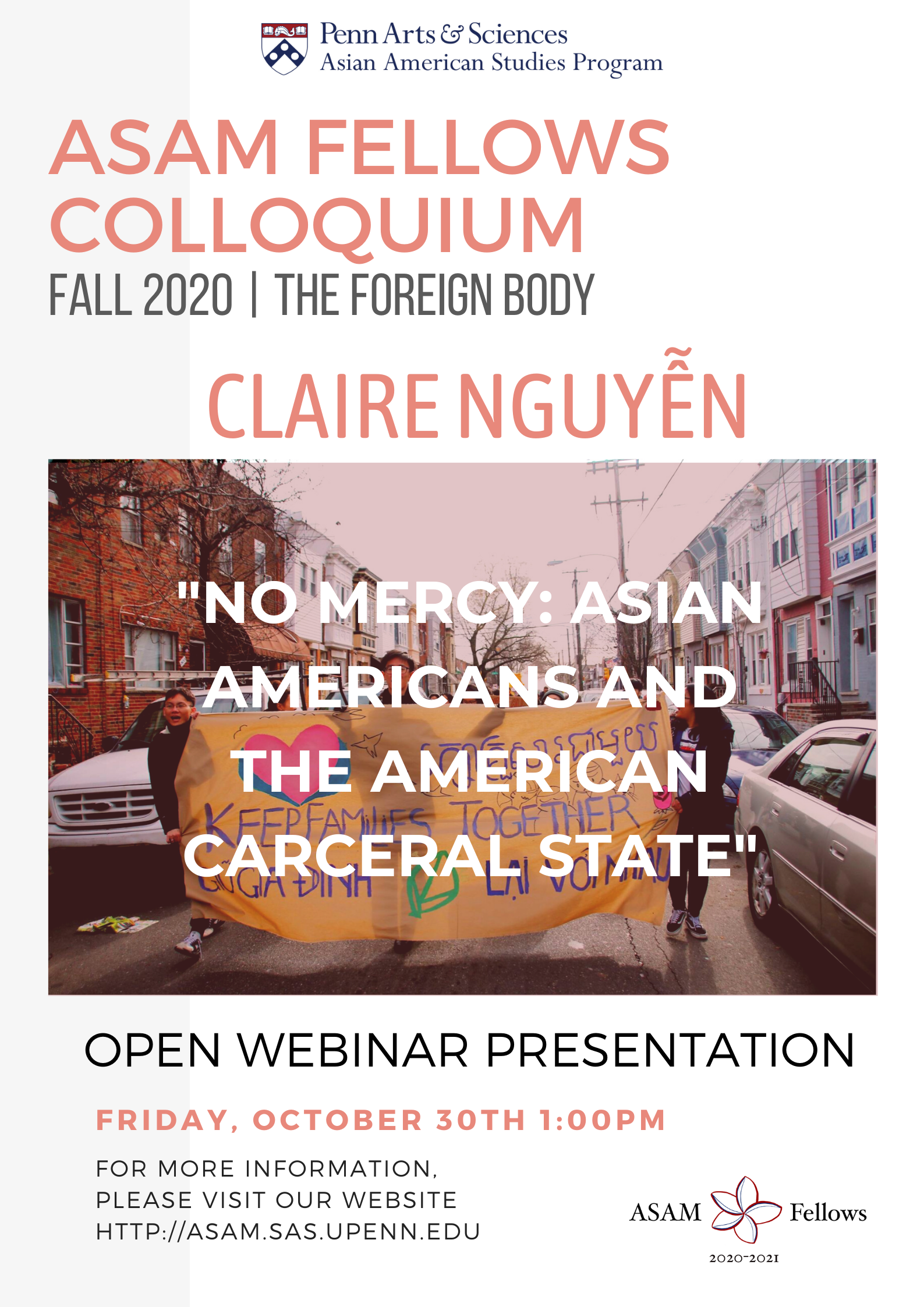 Please register here!
Conversation with Claire Nguyễn, ASAM Fellow.
Title: "No Mercy: Asian Americans and the American Carceral state."
Description: Officially categorized as "Others" in the prison system, criminalized Asian Americans are rendered invisible to society and the state while incarcerated. Many are then transferred to ICE and face the ultimate exile: deportation.  
Bio: A second-generation Vietnamese American, Claire Nguyễn (she/her) views her role in social change as a storyteller. Firmly believing in the idea that knowledge is power, Claire hopes to illuminate her community's history in academic spaces, while also making Ethnic Studies more accessible to empower BIPOC youth across the country. She immerses herself in several Southeast Asian American spaces including the Penn Vietnamese Students' Association, Vietlead's Civic Empowerment team, and UC Berkeley's Southeast Asian Student Coalition, where she was the Curriculum Coordinator for its 2020 Summer Institute. A junior studying History with minors in Asian American Studies and English, she is also an APALI facilitator, a co-chair of the ASAM UAB, and a Fellow in the inaugural class of ASAM Fellows, with whom she is researching Asian American and Pacific Islander incarceration and deportation. In her free time, Claire enjoys watercolor painting and cooking with copious amounts of garlic.