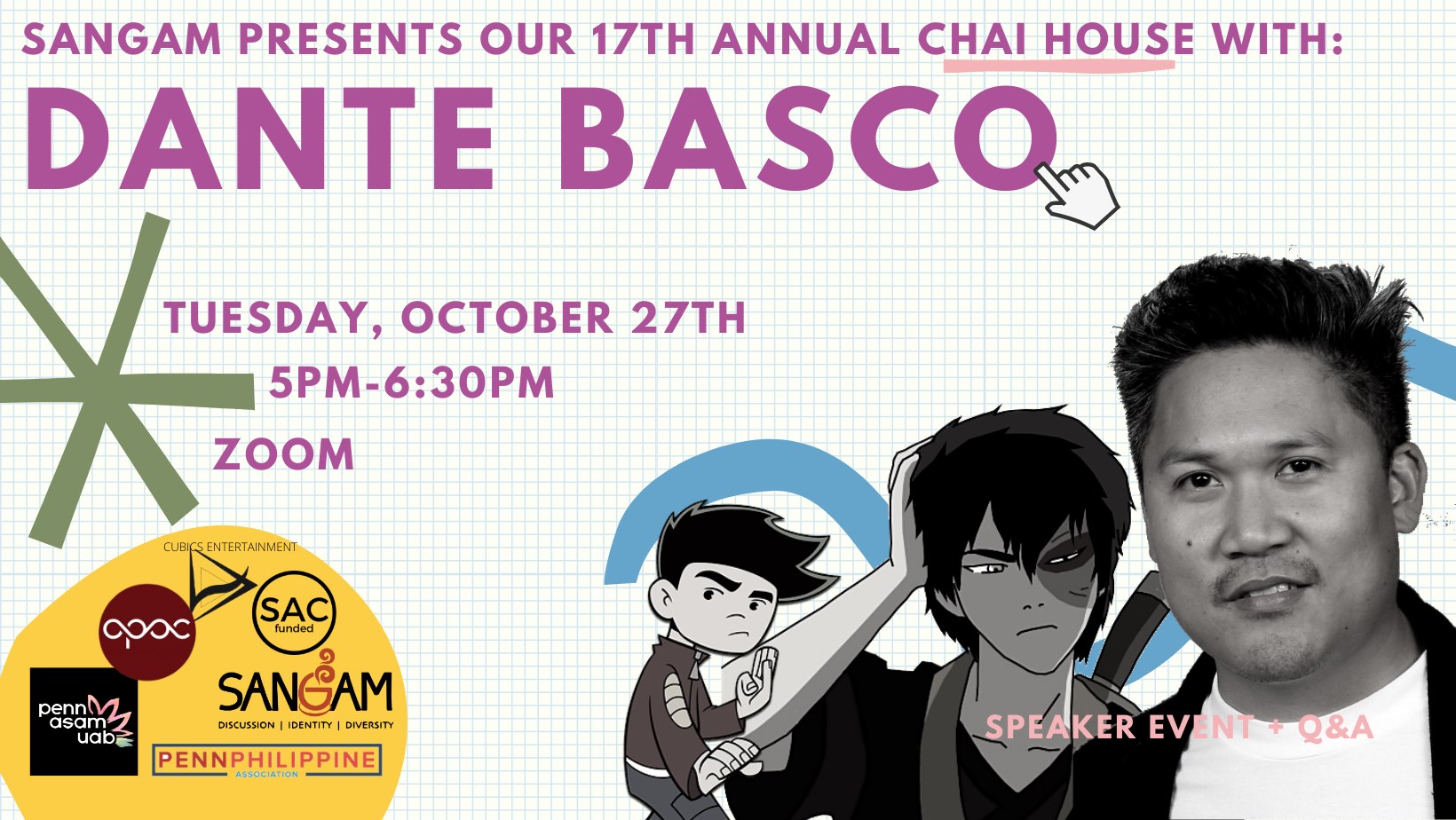 This semester, Penn Sangam —along with Penn Philippine Association, UPenn Asian Pacific Student Coalition - APSC, Penn Asian American Studies UAB, and Cubics Entertainment—is proud to present Dante Basco for our 17th Chai House on Tuesday, October 27 from 5-6:30 PM EST!
Relive your childhood by binging Avatar the Last Airbender in quarantine? What better way to continue that trip down memory lane than by coming to Sangam's Chai House with Dante Basco! Join us and Dante as we discuss his career, Asian American media representation from ATLA til now, Southeast Asian narratives, and his upcoming projects.
The event will consist of a talk followed by a Q&A session held on Zoom, and like all Sangam events, is free of charge. Please fill out this form to register for the event beforehand. The Zoom link will be sent out to everyone who registers 24 hours before the event. *Event is open to non-Penn students*
Contact penn.sangam@gmail.com if you have any questions or concerns.
Dante Basco is an American film, television, and voice actor. He is best known for his roles as Nickelodeon's Prince Zuko in Avatar: The Last Airbender; Rufio, the leader of the Lost Boy's in Steven Spielberg's Hook; and Jake Long in Disney's American Dragon: Jake Long. Basco was born and raised in California and is Filipino American. In recent years, he has continued acting, written a memoir and poetry, and started streaming on Twitch.
ASAM co-sponsorship