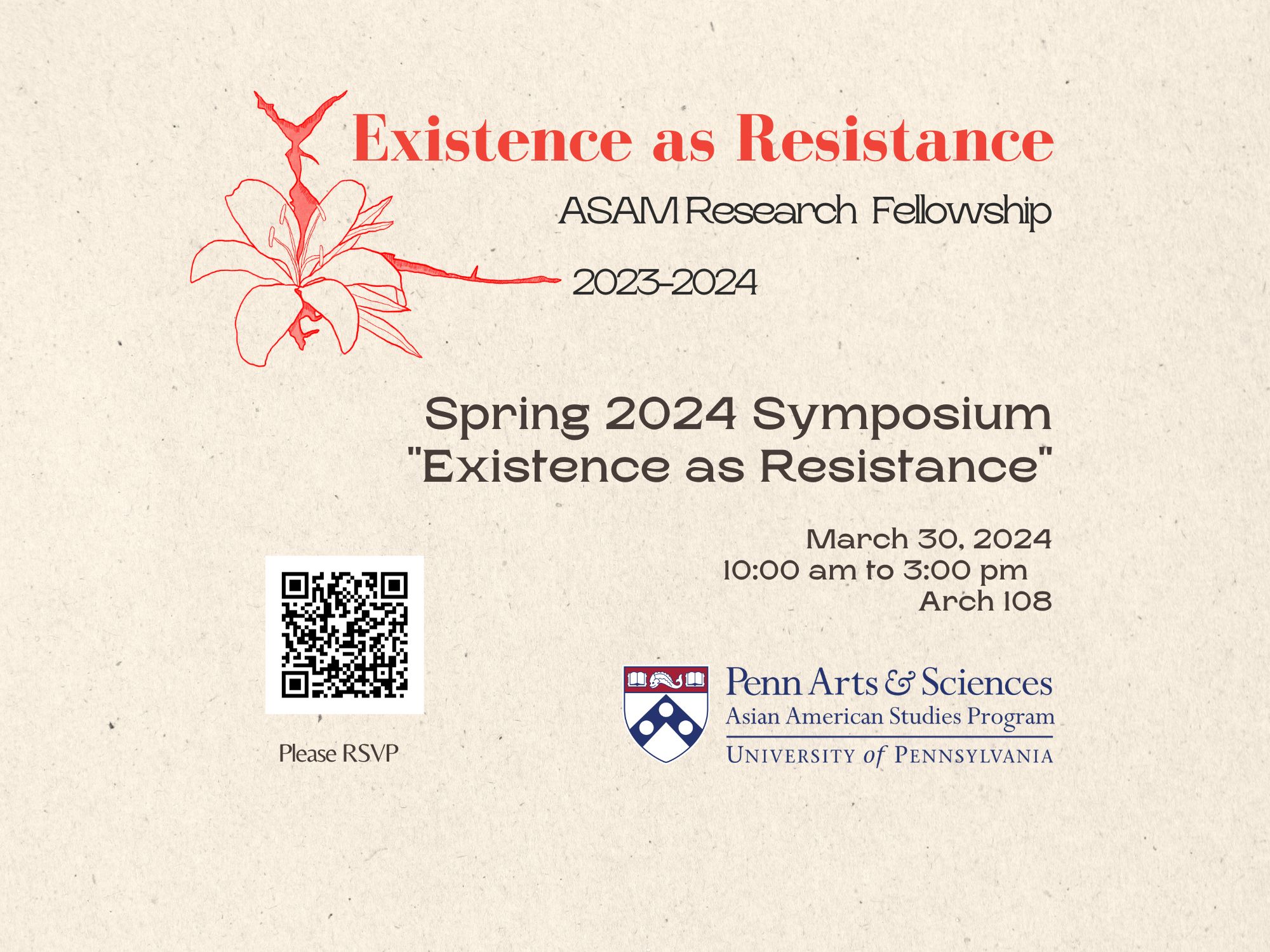 The Asian American Studies Program (ASAM) would like to invite you to participate in the event "Existence as Resistance: ASAM Fellows Spring 2024 Symposium," which will take place on Saturday, March 30th from 10 am to 4 pm EST.
Since 2020, Penn's Asian American Program has offered research mentoring and funding to a cohort of undergraduate students. In addition to conducting independent research projects, the fellows organize a symposium around a theme that relates to their projects.
The research projects of the 2023-2024 ASAM Fellows: Steven Chen, David Deng, Eva Nee, Simran Rajpal, and Khue Tran, embody the theme "Existence as Resistance." This theme highlights the power and agency of Asian American communities amidst struggles tied to their histories, land, politics, health, and culture. The research projects reveal the profound connection between America and Asian diasporas, showcasing how existing becomes an act of resistance for these communities, while reaffirming their strength and resilience in shaping their narratives and futures.

For the symposium, the fellows will be hosting two panels and a workshop that would invite students to learn about ongoing public health and urban issues, analyze the historical and political context surrounding those issues, and engage with how Asian American communities have been uniquely affected.