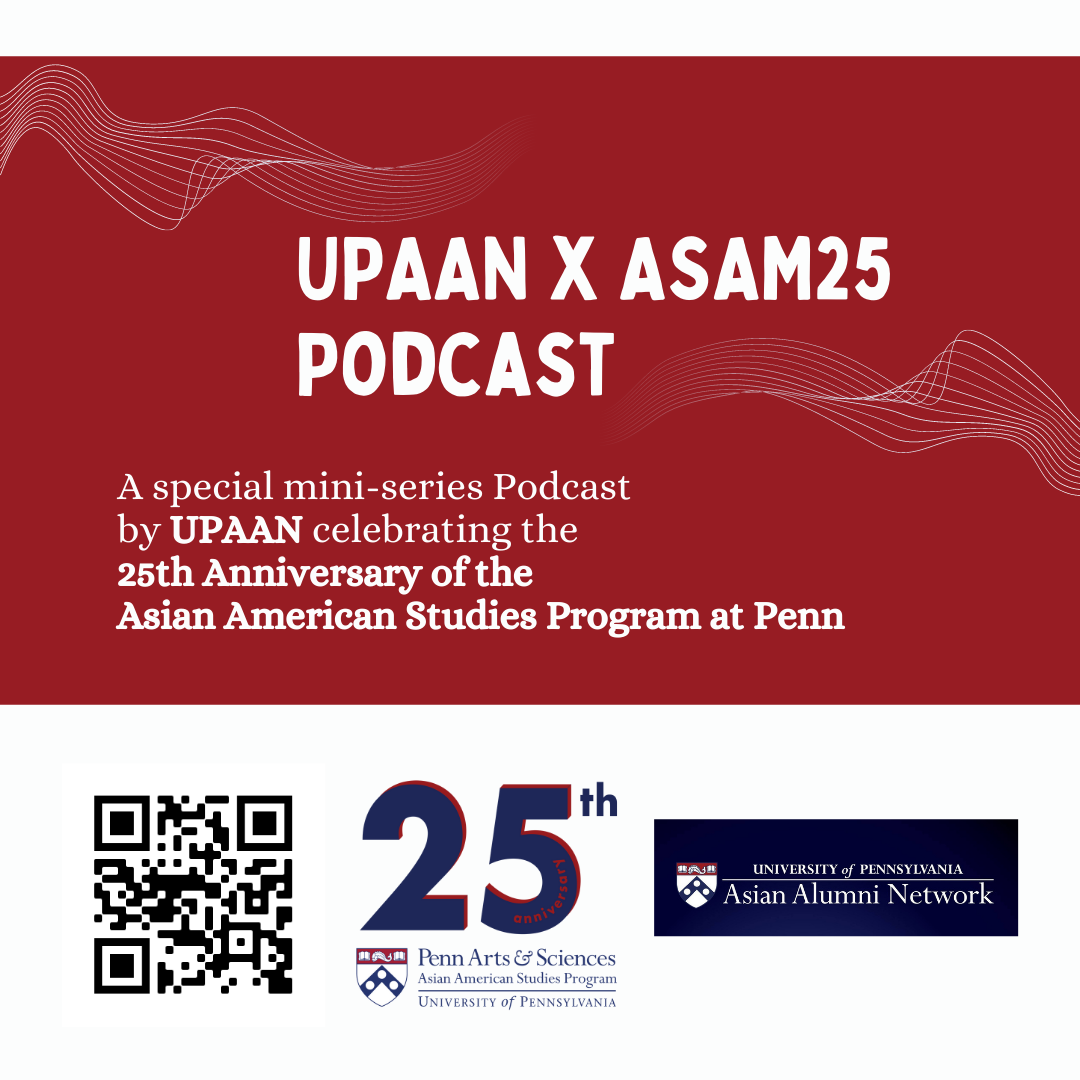 ASAM is excited to announce a new podcast on the Penn Asian American Studies Program's history in partnership with The University of Pennsylvania Asian Alumni Network (UPAAN.)
This 5 part mini-series will explore the history and impact of Penn's ASAM program through conversation with over 30 individuals.
You can listen to the episodes on Spotify here!
Stay tuned for more episodes coming soon!