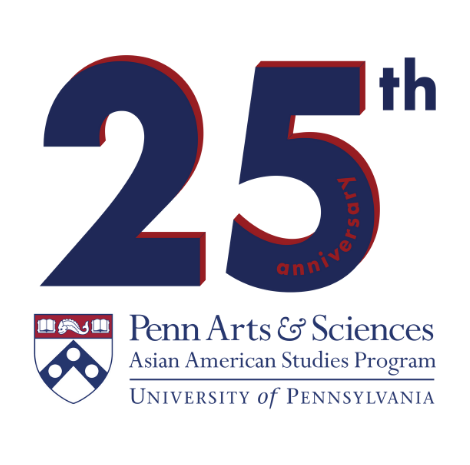 Asian American Studies Program 25th Anniversary Celebrations
Please save the date March 19th, 2022!
Morning session: 10:00 am to 2:00 pm
Evening session: 5 pm to 7:00 pm 
Join us for the 25th Anniversary celebration at The Study in University City
20 South 33rd Street
Philadelphia, PA 19104
Please stay tuned and don't miss any of the activities in commemoration of the ASAM 25th anniversary:
Wednesday Night with ASAM Alumni Series
25th Anniversary Podcast
25th Anniversary Conference
25th Anniversary Gala
More information coming soon!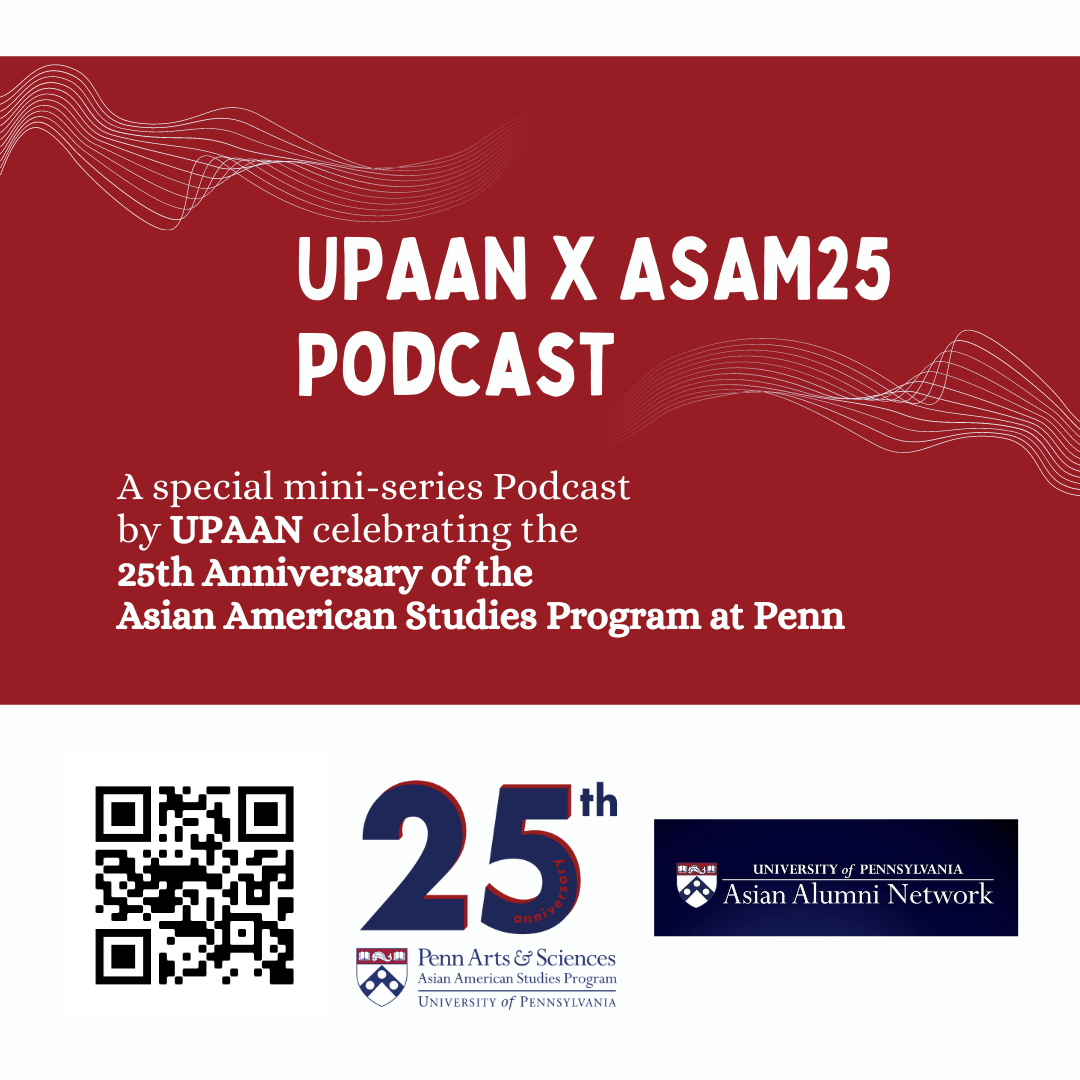 A podcast on Asian American Studies Program history in partnership with The University of Pennsylvania Asian Alumni Network (UPAAN.) Through the ASAM-  UPAAN Podcast, we hope to document the oral history of the ever-changing, multifaceted APA experience on Penn's campus across generations, as well as to share and highlight our alumni's stories, both from their time on campus as well as from their lives after graduation.