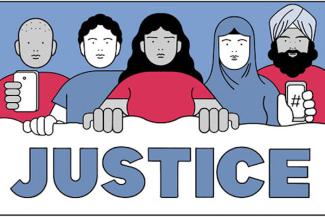 Thank you, GSE faculty, Dr. Ameena Ghaffar-Kucher, ASAM Co-Director Dr. Fariha Kahn, and their project team for a multimodal curriculum about the ongoing global impact of 9/11

Penn Graduate School of Education's Ameena Ghaffar-Kucher and a team of educators, scholars, and community activist leaders created the Teaching Beyond September 11 curriculum project to help deepen students' understandings of how the attacks continue to reverberate in communities across the globe. "Teaching Beyond September 11" is a multimodal curriculum for high school and college educators and students about the ongoing global impact of 9/11, focusing on the years 2001-2021.
ASAM Co-Director, Fariha Khan, is co-lead of this project.
Find the website here!