ASAM 25th Anniversary Celebration!
 at The Study in University City
20 South 33rd Street
Philadelphia, PA 19104
Stay tuned, a video of our celebration is coming soon!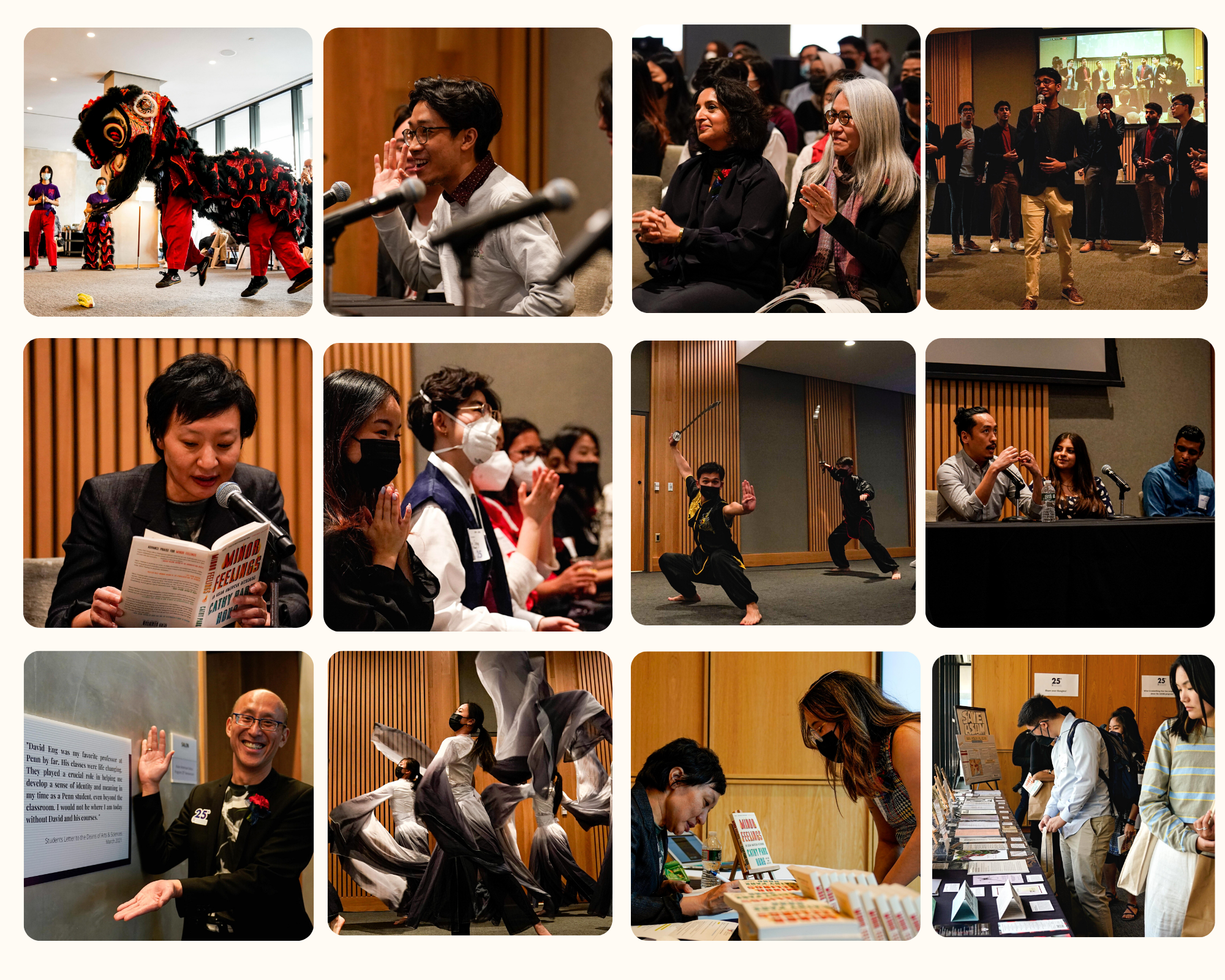 Program:
Program:
10:00- 11:00 am
 Check in / Exhibition  
11: 00- 11:15 am
Welcoming Performance and Welcome Remarks  
11:15 am - 12:30 pm
"ASAM History: Looking Back to Look Forward"  with former UAB Chairs
12:30 pm - 1:30 pm
UAB remarks
Keynote speaker: Cathy Park Hong, Author of Minor Feelings 
1:30 pm - 2:30 pm
Lunch and Book signing with Cathy Park Hong 
2:30 pm - 3:45 pm
Remarks - Ben Huynh, President UPAAN 
Panel "Visualizing Asian American Careers:  Living Asian American Futures"   with ASAM Alumni
3:45 pm - 5:00 pm
Networking & Coffee Reception   
This year

T

he

Yoonmee

Chang Memorial Lecture
will hosted the Keynote speaker of our 25th Anniversary Celebration: Cathy Park Hong!

Cathy Park Hong, Author of Minor Feelings. Cathy Park Hong is an award-winning poet and essayist whose book, Minor Feelings, is a searching work that ruthlessly reckons with the American racial consciousness. Hong weaves together personal stories, historical context, and cultural criticism to ultimately create an emotional and impactful exploration of Asian American personhood. Minor Feelings is the 2020 recipient of the National Book Critics Circle Award for Autobiography. Hong is the author of several books of poetry, and is the recipient of notable awards such as the Windham-Campbell Prize. In her moving talks, she offers a fresh and honest perspective on race and Asian American identity, discusses how poetry and writing can be a means for understanding ourselves and our world, and comments on the ways politics and culture are influenced by art—and vice versa.
The ASAM 25th Anniversary Exhibit "Exploring our past."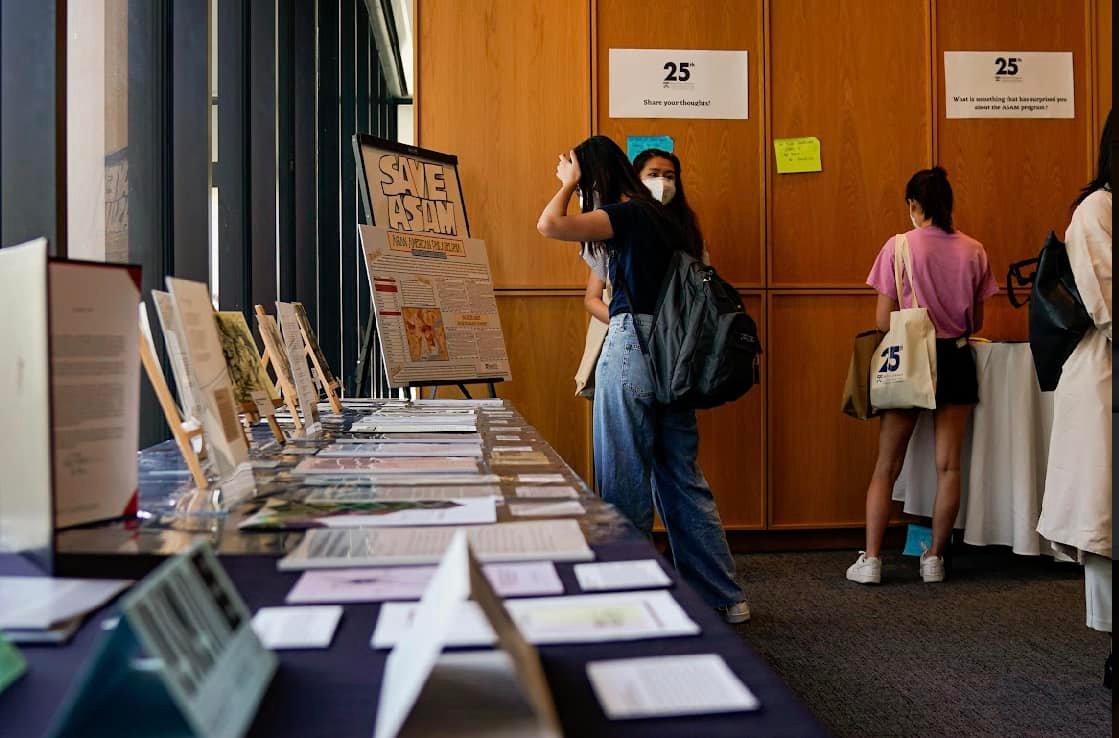 This exhibit explored our program's past. From protest signs to symposium posters, revisiting important moments in ASAM's history.
More events as part of the 25th Anniversary Celebrations: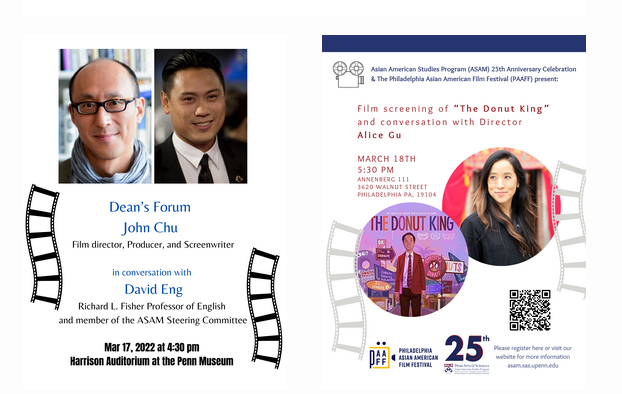 March 17th, 2022 at 4:30 pm
Dean's Forum: John Chu,  film director, producer, and screenwriter in conversation with Professor David Eng, Richard L. Fisher Professor of English and member of the ASAM Steering Committee
Location: Harrison Auditorim, at the Penn Museum
Jonathan Murray Chu  is an American film director, producer, and screenwriter. He is best known as the director of 2018's Crazy Rich Asians.
The Dean's Forum will take place on Thursday, March 17 from 4:30 -6:00 PM (doors open at 4:00 PM).
March 18th, 2022 from 5:30 pm to 8:00 pm
Film Screening of "The Donut King" and conversation with Director
Alice Gu
Location: Annenberg 111
3620 Walnut Street
Philadelphia PA, 19104
Read more about the film here!